Hello
I hope all is well.
It would be great if you can take a big look into our newest client Gabriel Scott.
Contemporary lighting inspired by jewelry and furniture with showrooms in London and New York and manufactured in Montreal.
Please see below information on the latest lighting collection, the LUNA Kaleido collection.
If you would like further information and imagery then please reply.
We would also love to offer out Q&A's with the designer and Founder Scott Richler...
Gabriel Scott website - https://shop.gabriel-scott.com/collections/all
Thank you,
Nia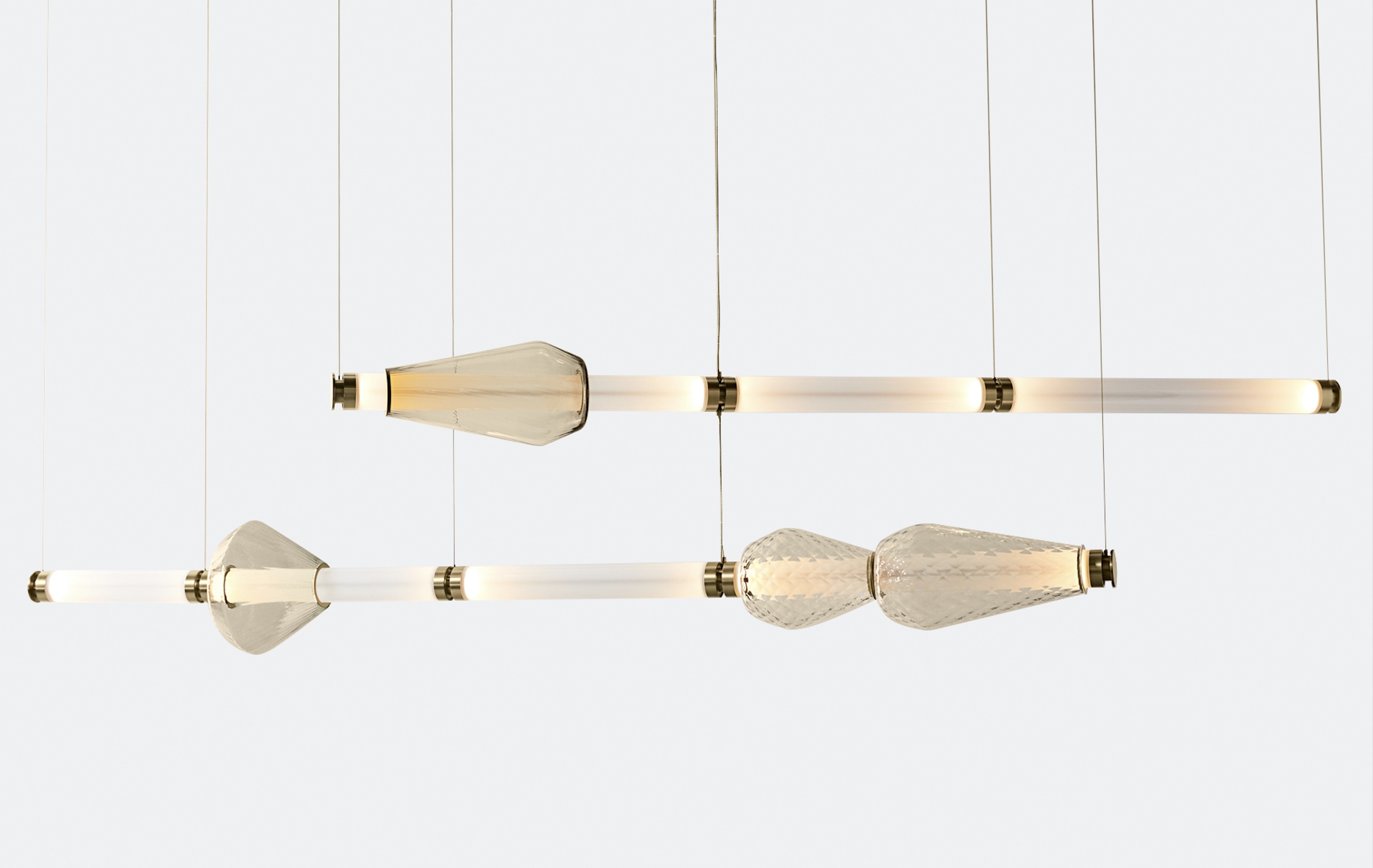 Gabriel Scott launches Luna Kaleido Collection
Canadian luxury handmade furniture and lighting brand Gabriel Scott has launched the Luna Kaleido collection, the second chapter in the brand's best-selling Luna lighting range.
The customisable modular series includes two stackable glass lighting fixtures: a horizontal chandelier and a vertical pendant. The mouth-blown glass beads can be 'strung' together in any order to create a bespoke glowing piece of jewellery for your home.
The lights are available in six new shapes, all named after constellations (Dorado, Lyra, Aras, Cygnus, Orion and Carina). The collection is inspired by a kaleidoscope, which comes from the Greek words for kalos (beautiful), eidos (form), and skopeo (to look at). Like a kaleidoscope, the glass shapes have been designed to offer infinite interpretations of tone, shape and refracted light. When stacked, the lights become a glass mosaic with varying tones and patterns.
Each colour and texture distorts light in a different way. When looking through the glass, the distortion creates magical optical illusions. Soft iridescent colours, including pinks and blues, are fused with clear glass to create a sophisticated colour spectrum. The lights are available with six different surface textures including Smoothed, Gridded, Twisted, Bubbled, Ribbed and Dotted.
The enchanting new pendants and chandeliers join Gabriel Scott's existing Luna series, originally launched in 2019. The Luna series, already popular with architects and interior designers alike, is inspired by a lunar halo and is a glamorous reference to the moon's diffused light and soft glow. 
The Luna series is currently available in satin brass, satin nickel, satin copper, satin bronze and black steel. Existing glass options include blue, California pink, yellow, smoked amethyst, smoked bronze and smoked grey.